It's likely that wherever you are, there is some kind of trail network nearby that you can leverage. If you're not sure where to begin, we can help. Below are fifteen cities and a trail (or two) for each of them. Lace up your trail kicks and prepare to get dirty!
Boulder, CO.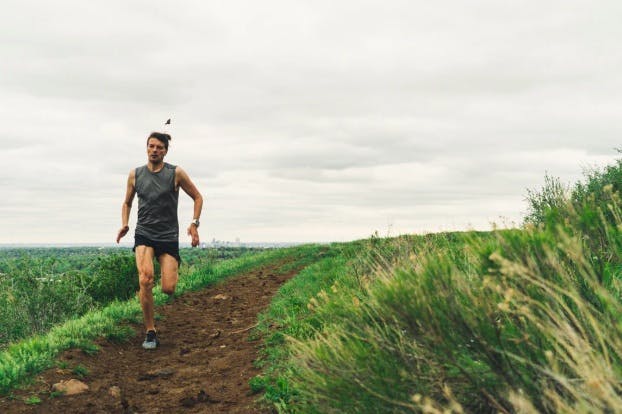 Boulder is a veritable mecca for trail runners. The high altitude, amazing views, and endless miles of trails attract some of the best runners (road or trail) on the planet. Whether you're looking for wide, fire roads or technical, rocky ascents, you can find it in Boulder.
If you're just getting into trail running, the Flatirons Vista Loop has fairly gentle terrain with some mild hills. If you're looking to develop some strength and endurance, check out Mount Sanitas. This small mountain provides plenty of tough climbing. Another great trail is the Sage Trail, with pastoral views of a working farm. It's outside the city and is just under 3 miles.
Chautauqua Park is a phenomenal running spot for people in Colorado, since many different trails start and end here. One such trail is Enchanted Mesa, which lives up to its name with regal Colorado views. Other trails at Chautauqua Park include the Mesa Trail, the First and Second Flatiron Trails, and Royal Arch.
San Francisco, CA.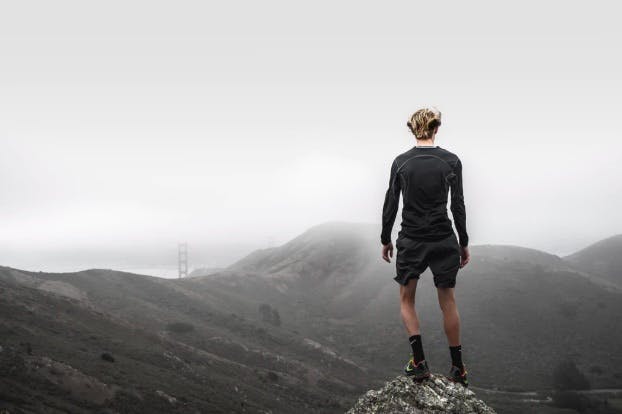 Nestled within the Presidio is the largest trail network in San Francisco. From Julius Kahn Park you can follow Ecology Trail deep into the heart of the Presidio. Alternatively, you can follow the trail across Arguello, connect with Bay Area Ridge Trail, and make your way to one of the best views in the entire city at Immigrant Point Overlook.
Most of the trails in the Presidio are beginner friendly with little technical terrain and few major climbs. If you're looking for something tougher, head north across the Golden Gate Bridge into the Marin Headlands, where you'll find some of the best trail running in the Bay Area. 
Portland, OR.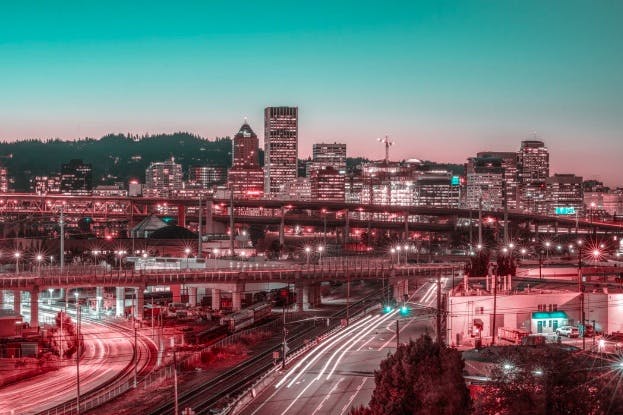 Portland is a trail runner's paradise. Many of the trails in Portland are surrounded by dense forests with heavy canopies that keep runners relatively dry. Back Creek Canyon is a popular spot that is well-suited to beginning trail runners. The trails are relatively flat and pass by many points of interest, including some of Portland's largest Douglas Fir Trees.
For a more challenging jaunt, tackle the North Wildwood Trail that follows the contour of ridge that Forest Park covers. You can expect gently rolling hills, old-growth trees, and bubbling streams. You will find no shortage of peace and solitude there!
Related: There's Running, Then There's Running Fast
New York, NY.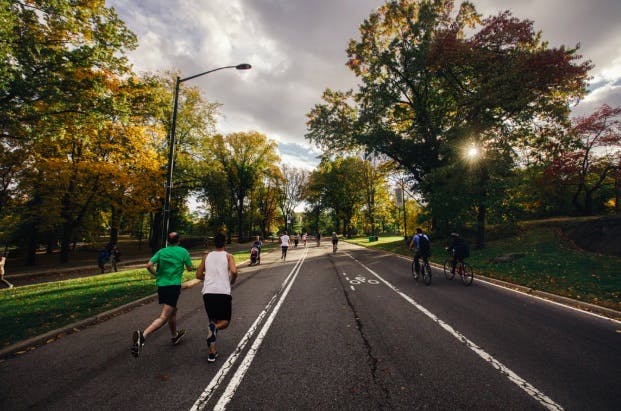 Central Park is your best bet if you're in or around Manhattan. If you're looking to get your trail fix, the Bridle Path Loops are likely your best bet. Both loops are on soft packed dirt. Without technical terrain or substantive climbing, the Bridle Path Loops are a good place to cut your trail running teeth.
If you're a bit more seasoned, give Inwood Hill Park a look. It's a great spot during the summer for a quality trail run (and post-run beach time). You can expect log hops, roots, and more.
Santa Fe, NM. 
If you need a quick and dirty handful of trail miles, check out the Dale Ball Trails. If you're staying in the Plaza downtown, you can access this 22 mile trail network just a few miles up Hyde Park Road. The terrain is largely smooth and rolling. So, it's accessible to trail newbies and veterans alike.
If you're feeling really ambitious, it's possible to run from the north end of town to the towers at the top of Ski Santa Fe. Be advised, this run is 18 miles with 4,000 feet of climbing.
Potomac, MD.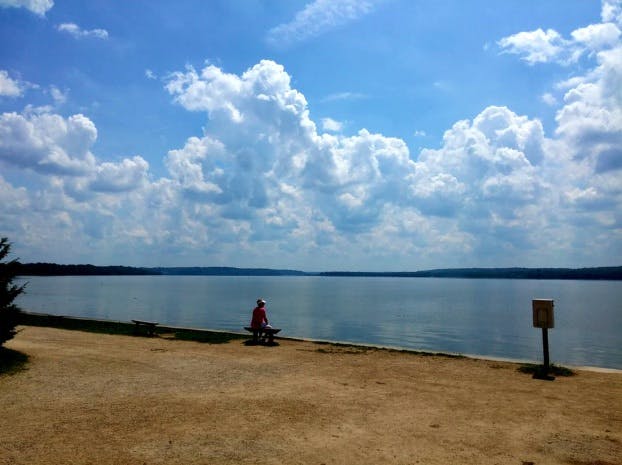 If you're in Maryland and jonesing for some trail running, Billy Goat Trail is your best bet. This trail connects the Chesapeake & Ohio Canal and the Potomac River just outside of Washington D.C.
This trail includes '3' sections (A, B, C). If you're new to the trails, you probably want to stick to sections B & C. If you've got a few trail miles under your belt, Section A includes some rugged, rocky, challenging terrain.
Asheville, NC.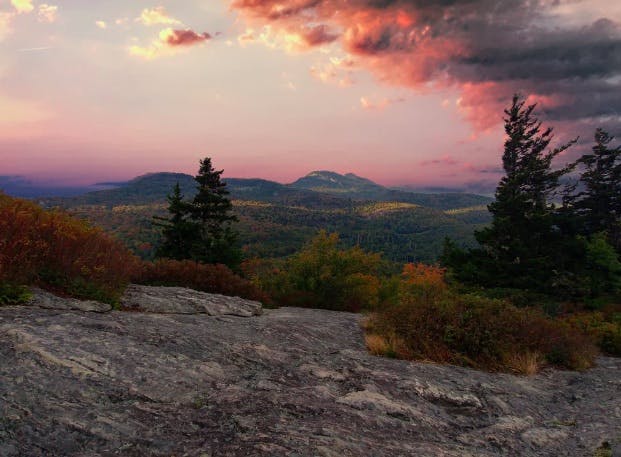 One of the best trail running sports in North Carolina is the Art Loeb Trail. This trail network is 30 miles long and located within the beautiful Pisgah National Forest. The network is broken up into four sections.
You can opt for a shorter, outback segment if you're new to the trails, or tackle ascending and descending peaks near the Blue Ridge Parkway if you need something more challenging.
Williamsburg, MI.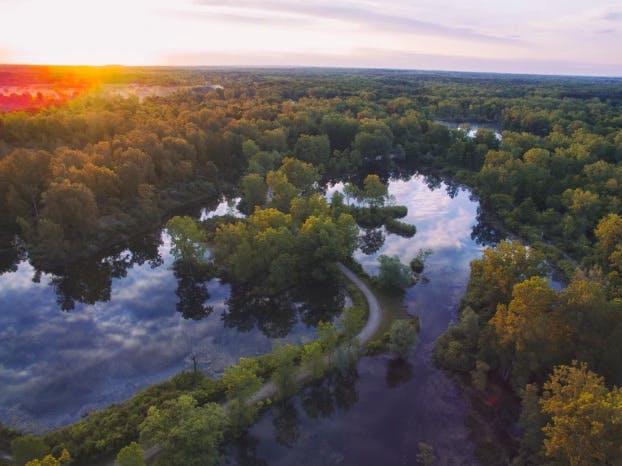 Not far from Traverse City is a stellar trail network known as Vasa Pathway. There are 3K, 5K, 10K, and 25K loops, which are well marked and maintained year round. No matter how much trail experience you have, this trail network has something that will work for you.
Additionally, you can expect no shortage of natural beauty with wildflowers in the spring/summer, amazing fall foliage, and snow covered pines in the winter. 
Related: Reasons to Love Running 
Renton, WA.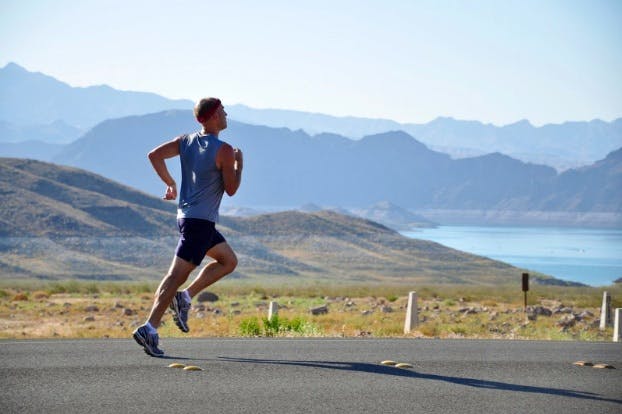 About 20 miles from Seattle you'll find Cougar Mountain Wildland Park. This park includes 30 miles of trails that wind through the park's wildlands. There are smooth and flat segments well-suited for beginners, as well as steep singletrack segments for those seeking a challenge.
No matter what kind of trail run you're looking for, here you can expect lush forests and epic views. 
Helena, MT.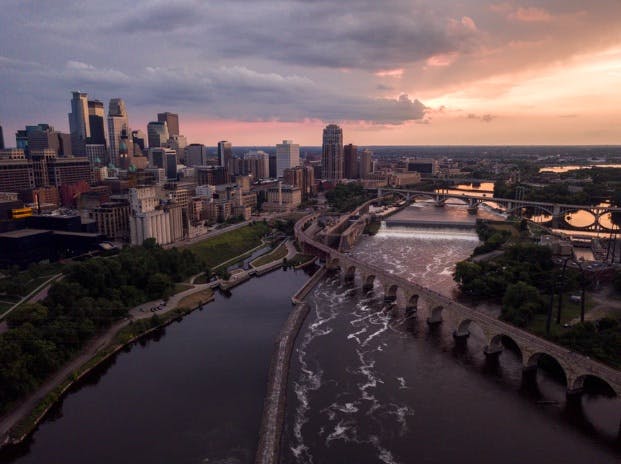 Helena boasts over 70 miles of singletrack trail running and amazing ridgegline views. One of the best spots to get some quality trail running in is Mount Helena City Park. The park is about 620 acres, rising 1,300 feet above town, with six trails totaling 20 miles. 
Given the multitude of trails at Mount Helena City Park, there are plenty of quality options for both new and seasoned trail runners. BTW, if you like knocking back a cold one or two following your trail adventures, check out the craft beer selection at Blackfoot River Brewing Company.
Los Angeles, CA.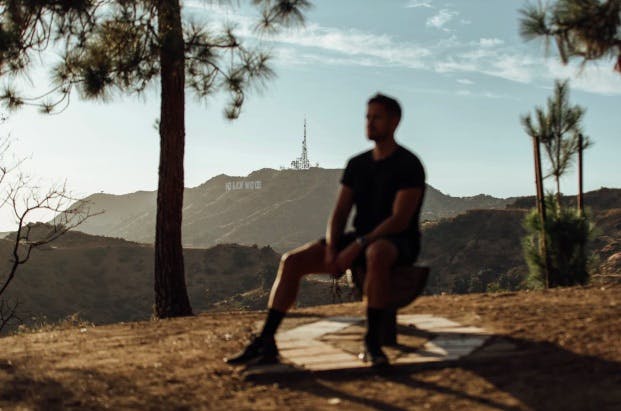 While running on the wide city streets in DTLA and neighboring cities like Santa Monica and Venice Beach is great, the proximity to nature trails nearby is what really makes Los Angeles a great city for runners. The Griffith Park Bronson Canyon trail is great for beginners in search of legendary scenery, with a total distance of 2.5 miles and views of the Hollywood sign and Griffith Observatory. In nearby Palos Verdes, trails on the cliffs overlook an elevated view of the ocean and are great for elevation training.
Honolulu, HI.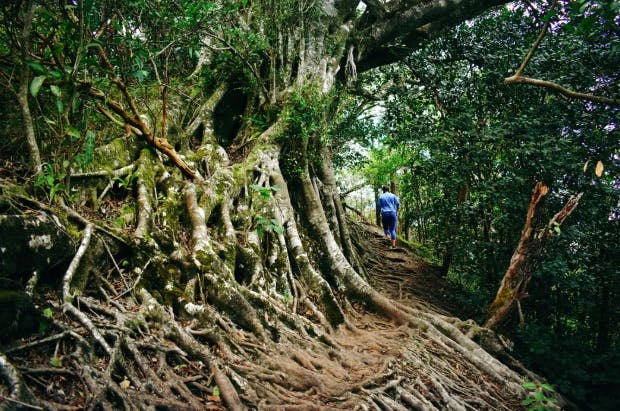 When it's time to kick off your dress boots and remove your blazer, here there are plenty of trails for runners of all levels. It's hard to find a trail that isn't the epitome of picturesque in Hawaii. The Diamond Head trail is an iconic spot. It's 4 miles long and gives you a beautiful view of the Hawaiian beaches.
Another great trail to run in Honolulu is the Lanikai Loop, which is 3.4 miles and farther from downtown, but easier due to the flatness of the trail.
Flagstaff, AZ.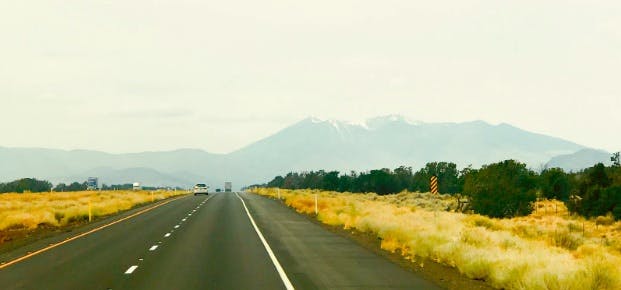 Flagstaff is a great city for runners because of FUTS, the Flagstaff Urban Trail System. This system integrates all kinds of trails, including residential, city trails, and nature trails. The longest trail in the network is Sinclair Wash, a 5.6 mile dirt trail that passes Northern Arizona University and a towering limestone canyon.
For those seeking a slightly easier trail, the Thorpe Park Trail is only two miles and is found closer to the city.
Salt Lake City, UT.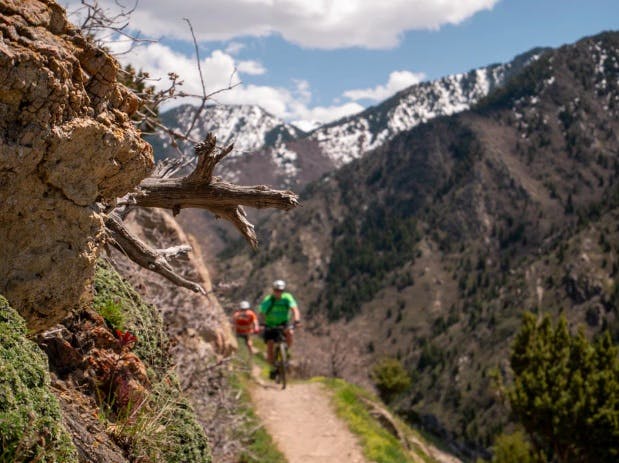 Salt Lake City is a great place in Utah for running, since it's home to the Mill D. North Trail. It has an elevation of 1988 feet and a whopping length of almost 8 miles. About halfway up, Lake Desolation provides a convenient resting location with tranquil scenery.
Salt Lake City is also home to trails like City Creek Canyon, easily accessible from downtown, and Downtown Tour, a 6-mile run that allows you to exercise while you get to know the city.
Boston, MA.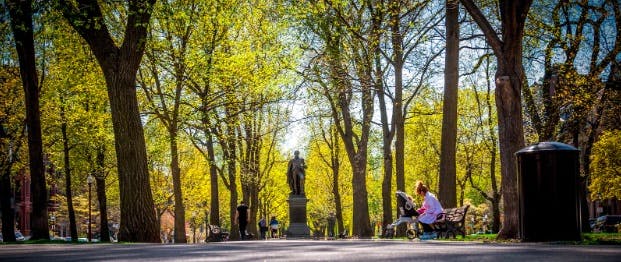 A coastal city, Boston is no stranger to beautiful views. It has short trails like Jamaica Pond and Chestnut Hill Reservoir, each about 1.5 miles. There are definitely longer, heftier trails, like Newton Hills Carriage Road and Heartbreak Hill. The Boston Harborwalk is a great choice for a runner without a set mileage plan. Stretching for 40 miles, it is easily accessible and adaptable.
For those seeking a slightly easier trail, the Thorpe Park Trail is only two miles and is found closer to the city.
Final Thoughts
These fifteen cities have some of the prettiest running trails in the country. Ranging from short to long distances, ocean views, city views, and everything in between, there really is something for everyone. Regardless of your training level or preferred trail, it's always wise to train with a plan. Get started with SportMe to develop a customized training plan to suit your needs.
Related: A Runner's Survival Kit