Runners World has conducted a survey in 2016 and found that 61% of runners say that they listen to something while jogging, and 82% are jamming to their favorite music. In 2017, Running USA Trend study found that more than half of the runners enjoyed plugging in their favorite music and podcasts while working out.
More and more runners and athletes use headphones to drown out external distractions and put their heads in the game. It's no secret that the music's intense beat can help release more adrenaline and improve a running session.
Combining a good beat, high-quality wireless earbuds, and training with SportMe App, runners can now reap the benefits of an adrenaline rush and a running coach to help improve their physical fitness.
Keep in mind that the best wireless headphones make a big difference in producing the best sound quality during a training session. Here's a list of the best wireless headphones for running.
Related: Why the half marathon might be your jam?
Jaybird Vista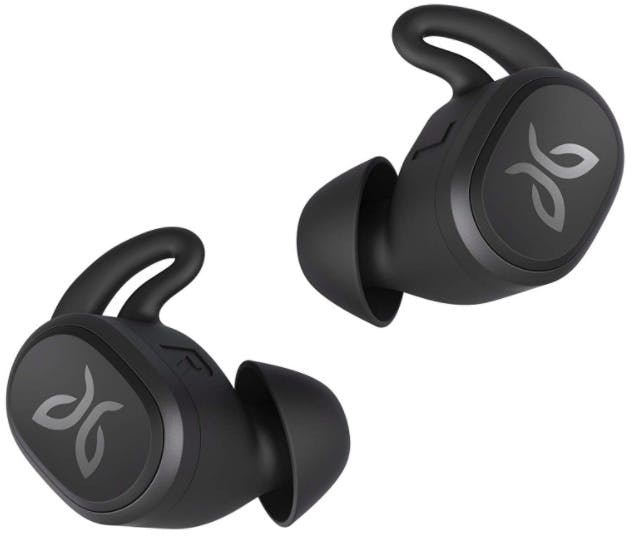 These compacted earbuds are both comfortable and durable. They are also waterproof and have over six hours of battery life so that you can enjoy a long run. They come with great functionality at a reasonable price of $179.99. They are engineered with high quality materials that completely seal the buds from dust and moisture, to prevent damage from sweat. Jaybird also has a built-in Bluetooth chip to improve connection with your phone.
Jabra Elite Active 65t

These are everything a runner dreams of when it comes to wireless sport earbuds. They ensure a secure fit with three size options of silicone inserts. The earbuds contain a tight seal and deliver a balanced sound, which is a beautiful experience for runners who prefer rock and hip-hop. The lightweight and secure fit won't fall off or irritate the ears as the runner pushes through a marathon. The Jabra Elite headphone also has five hours of battery life, which is enough for the majority of the run. It also comes with a small charging case that adds an additional 10 hours. The total cost of the Jabra Elite is around $139.98.
Ready to get in shape? Contact SportMe now for some advice.
Master & Dynamic MW07 Go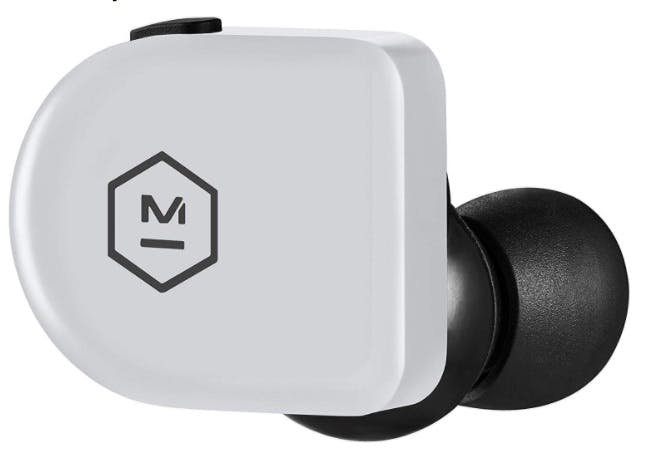 Master & Dynamic earbuds are small and lightweight. The silicon material compliments the ear tip to provide a lightweight and comfortable fit. Plus, the headphones can be adjusted to accommodate ear size. The volume, pause, and play button are on the buds, so it's convenient during a long run. The Master & Dynamic has around 10 hours of battery life and above average sound quality with both power and balance. On average, the Master & Dynamic headphones cost about $199.
NuForce Optima Be Free6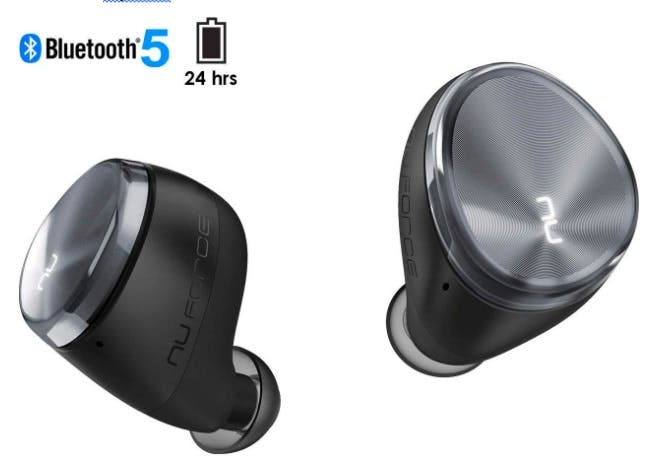 The NuForce costs around $79, and has around six hours of battery life plus an additional 18 hours from the charging case. It also comes with a Bluetooth 5.0 connection and an IPX5 water resistance functionality. It contains a seal to help the buds fit tightly and securely around the ears. Since the headphones provide a secure seal, the sound quality is full and bassy, although it can sound a bit hollow at times.
Need a running coach? Check out SportMe App
RHA TrueConnect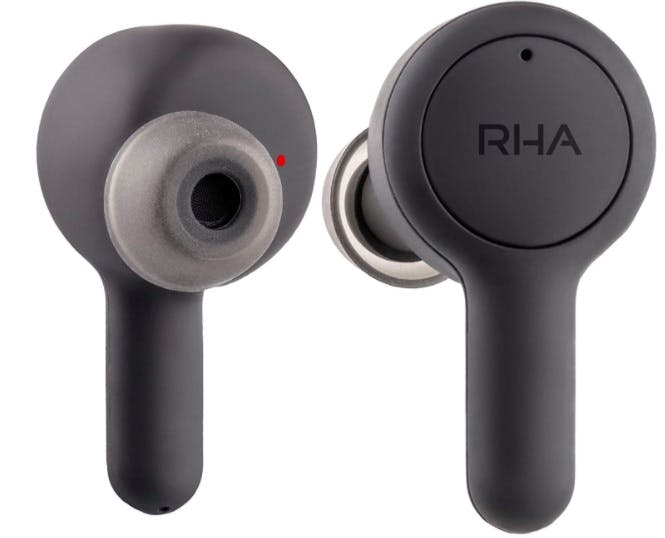 RHA has headphones that last five hours and an additional 20 hours from the charging case. The RHA comes with a foam and silicone ear tip in small, medium, and large sizes. The foam tip provides a secure fit, so it won't fall out during a more intense running session. Once the earbuds are connected to the audio from the iPhone, it never falters, even when the runner is far from the phone. The sound from the earbuds is clear and crisp and can accommodate a variety of genres, podcasts, and phone calls. The overall cost of these quality and dynamic headphones is around $169.95.
Related: A song for every run
Sennheiser Momentum True Wireless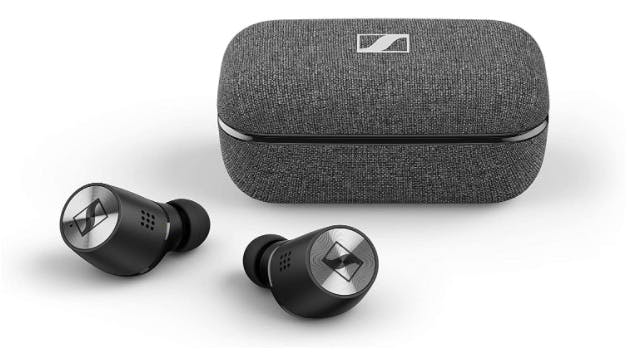 The Momentum True Wireless has a powerful 7 mm driver, boasting a thumping base while managing to keep the sound quality and vocals crisp. It also has noise canceling functionality. This earbud has about four hours of battery life and an excellent waterproof rating. The Sennheiser Momentum headphones cost around $207, a reasonable investment for runners who care about quality sound.
Bose Soundsport Free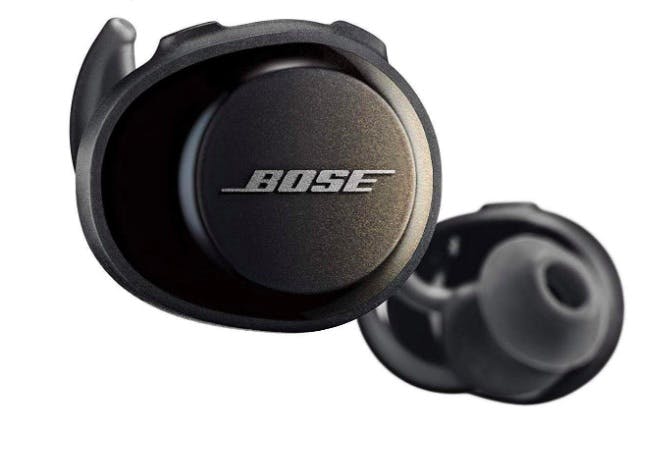 When it comes to headphones, nothing beats Bose. The sound quality is phenomenal, from its deep base to the higher crisp tones. The earbuds provide a comfortable and secure fit, as well as the flexibility to allow the runners to adjust according to their needs. These state of the art wireless headphones cost around $199, and they're worth every penny.
Need to track your running progress? Check out SportMe today
Powerbeats Pro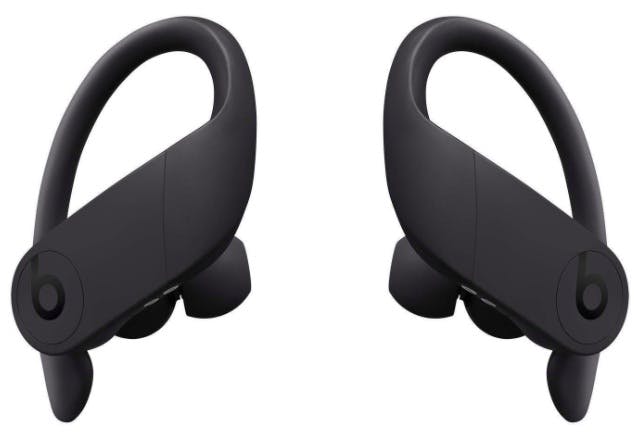 The Powerbeats Pro headphone has the complete package of both beauty and brains. These are quality wireless sports headphones, and they contain nine hours of battery life along with an additional 15 hours from the charging case. The sound from the Powerbeats Pro is expansive; it sounds like you are in a larger room with speakers positioned away. 
The Bluetooth pairing occurs immediately with the iPhone, and a five minute quick charge can deliver over 90 minutes of playback. The water-resistant functionality is pretty strong; it can withstand sweats and rainstorms, although not full water submersion. Despite their large size, the earphones are still light and comfortable even with a hat and sunglasses on. These fantastic wireless headphones cost around $249.99. 
Conclusion
When it comes to running, you want to track your progress. Invest in some high-end earbuds, spike up that adrenaline, and use the SportMe App to track your improvement and get help from real trainers. 
With the combination of comfort and a secure fit, you will be blasting your favorite song and training with an excellent running coach at the same time, so there is no doubt that you will significantly improve your fitness level.
Related: A runner's survival kit