Some of the most common goals that people set are to live a healthier life, lose weight, and get into shape. These goals are typically the hardest to maintain and pursue. People usually start strong with a plan but then "fall off the wagon" not too far into their commitment. Here are some ways to help keep your life on track with your goals and change your lifestyle instead of just changing your choices for a few months.
Related: 8 Yoga Moves to strengthen your knees 
Changing a Lifestyle
Living a healthier life is not something that happens overnight. Sometimes people get overwhelmed with their list of goals and end up not following them and falling back into the more comfortable habits they had before. To help mitigate this problem, choose one or two manageable goals to work on and incorporate into your life. Once those feel natural and normal, then add more. You are not trying to change everything at once, and you are trying to lay a solid foundation for a healthier life.
It is also important to be kind to yourself and allow for days that don't go according to plan. You will have days where you don't exercise or eat according to the plan. That is okay! One mistake, or even several, does not mean you failed! It means that you are a normal person. Having the mindset that these setbacks are minor and do not alter your trajectory is important if you are going to not fall back into bad habits.
Having accountability and community is another essential way that you can stay aligned with your goals. Finding people who understand and are supportive of your health journey will help to encourage you on hard days and celebrate victories. One way to find this support and community is by finding a personal trainer or health coach.
 Health coaches typically have a community that supports each other and shares helpful diet tips and exercise routines to help motivate you. Finding the right fitness coach can make all the difference when it comes to reaching your health goals, and there are a lot of options out there. Kira Stokes and Anna Victoria are both excellent choices, and getting to know what each has to offer will help you make the best decision for you.
Looking for a fitness app to help you through your health journey? Check out SportMe App to see what they have to offer
Kira Stokes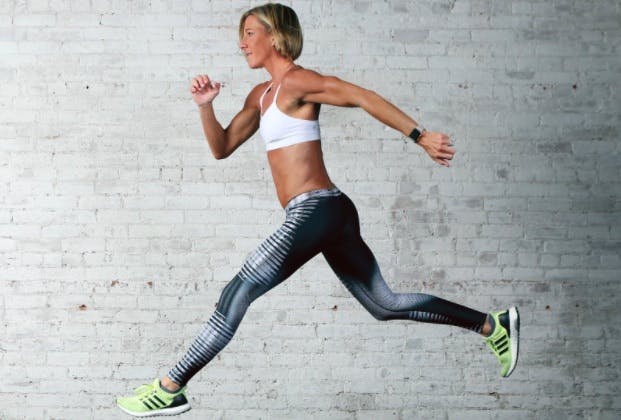 Kira Stokes is a well known personal trainer and fitness coach for athletes, dancers, and celebrities. She has been in the business for over 20 years, and can also support your fitness journey.
She designed her own fitness method called Stoked Method to create more energy in your life. She focuses this method on the client's needs. She partners with many fitness companies and brands.
Even though she takes a client-based approach to fitness, she is also deeply qualified to help promote healthy living by relying on science. She has 11 fitness certifications that include NASM-CPT and NASM-PES as well as specialized certifications in specific types of health and exercise. She also has a Bachelor's Degree in Psychology with a minor in Health Science.
The Stoked Method focuses on shocking the body to transform the body and tailoring workouts to meet each client where they are and then evolve with them. She incorporates 5 F's into her method to help focus each workout: form, function, fun, fatigue, and fuel.
Related: Yoga Poses for Runners
Form
The form is all about teaching your body how to move correctly and create a safe program to stretch the limits. Without proper form, the workouts don't bring the correct results and can result in injury.
Function
Each workout should also have a specific goal to accomplish. Each movement and form should align with that goal and help you move purposefully towards your end results.
Fun
She also believes that moving and exercising shouldn't be a drudgery, but it should be fun! If you enjoy working out, then you are more likely to do it. Finding a workout that helps you reach your goal and is also fun is essential.
Fatigue
Your body should be pushed to new limits, but it shouldn't take you a long time to recover. Finding this balance is essential and can be achieved by helping different muscle groups to work together in a coordinated movement.  
Fuel
No workout will lead to the correct results if the fuel you put into your body is not working with you as well. Kira helps guide you to the right nutritional diet to help support your workouts and fitness goals.
Anna Victoria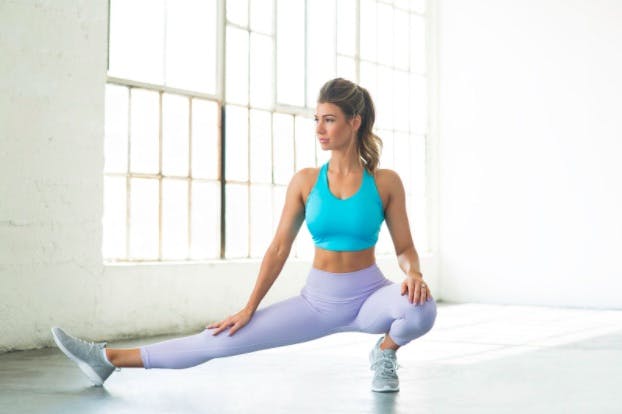 Anna Victoria's health coach journey started when she experienced health issues that required her to make lifestyle adjustments. Since she began living a healthier life based on health instead of body image, she encourages women to love their bodies and change their lifestyle because they want to inspire and support their bodies instead of punishing them. She focuses not only on physical health but also encourages healthy emotional and mental health as well.
Her Fit Body Program and App help you to find a workout that will match your current fitness level and help you work towards your goals. Enjoying life is all about balance, so following your plan is important, but it is equally important to be understanding to yourself.
She also includes the ability to customize your meal plans with your app. The meal plan you create will center around your caloric needs and the nutrition breakdown of your food to help you take concrete steps to reach your health goals. The food plan is not about counting calories or restricting the food you can eat, and it is more focused on increasing the quality of the food you are eating.
Anna Victoria believes that looking inward to discover the reasons you want to change your lifestyle will lead to longer-lasting results. When you know your true motivations and can work to be your best self inside and out, then you will stay committed to your health journey.
SportMe App can track your progress and create a customize plan for your running routine
Your Journey
No matter where you are in your own personal fitness journey, it is vital to be clear about what your goals are, find support to reach them, and remember to love yourself and not give up.
Related: Stop feeling groggy in the morning