Let's be honest. At one point in our lifetime, we've all had a New Year's resolution of being more conscious of fitness, regular exercise, and going on that morning run after all. And if there's anything truer than this, it's the fact that most of the time, the snooze button wins the war against fitness. 
It's not something to be proud of and if someone is planning to change it, well, the time couldn't be more perfect. With the holidays around the corner, it's hard to say no to scrumptious meals and relaxing days indoors - but once the festivities are over, it's time to start reinvesting in your health and fitness.
Unfortunately, the fact is it's not possible for everyone to invest in personal training or fancy gadgets for a simple morning run. Until and unless they're planning to run a marathon or train for being an athlete, the main goal behind going for a morning run is to take the first step towards fitness and not lose a fortune while at it. 
Before you set aside your personal funds for expensive equipment, take out your smartphone and utilize what's already right in front of you.
While some people may argue that there's absolutely no need of having a running app on the phone and it's all about gut instinct, the fact is that these apps act as a big motivator. It helps in qualifying each running session and gives a boost to do better in subsequent sessions. Additionally, for people having severe health conditions, the app helps in keeping a track of heart rate, calories burned, kilometers covered and the route taken. 
Related: How to Breathe When Running
Pick and run
Here's a list of some of the most commonly used and appreciated mobile applications to choose from for a novice runner. 
 Nike Run Club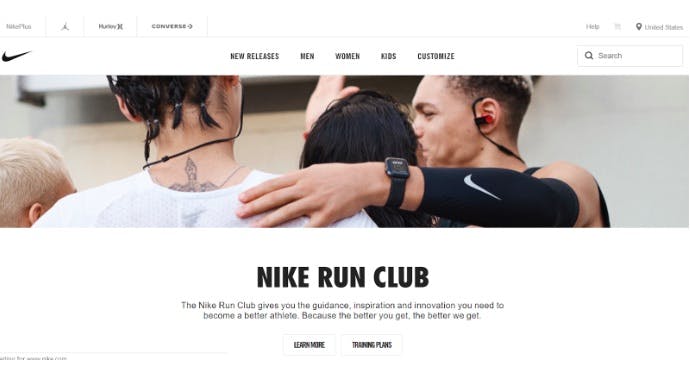 1. Nike+ run club: The app is available on both Android and iOS and works like a magic for both beginners and running veterans. It is primarily used to track the running distance and speed with an exclusive feature of music player and a runners-only social media for sharing the details.
Google Fit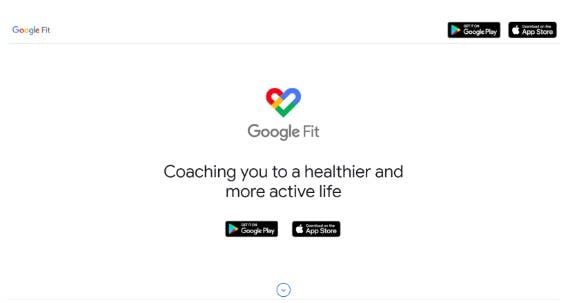 2. Google fit: Powered by Google, the app is available on Android and iOS for free. It acts as the simple pedometer tracking your movement, calories burned and heart rate. The app also tracks the weekly progress and keeps a history of past data as well. It also gives a daily and weekly goal depending on history.  
SportMe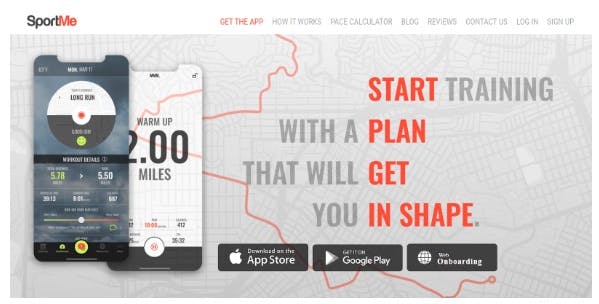 3. SportMe: This intuitive running app is available on both Android and iOS for free download. Some of its many features include daily training recommendations based on your routine, tracking and mapping your runs for consistency, support from running coaches, personalized training plans, and statistics and graphs for you to track your progress. What sets SportMe apart from other running apps is the support you'll get from experienced trainers tailored to you.
Couch to 5k

4. Couch-to-5K: As the name suggests, the app is mainly designed to coach beginners and occasional runners into running 5K over the period of time. The app provides a training course over the week and motivates by sharing important tips for building stamina. While the app is available on both Android and iOS, it is not free and there is a basic fee involved to download the app. 
Map My Run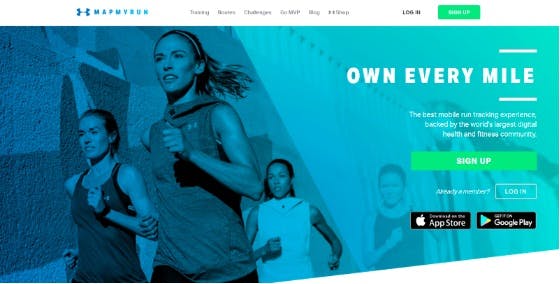 5. Map My Run: Another unpaid mobile application available, this uses the GPS tracker and phone sensors to track the speed and total time of your movement. As an additional feature, the app also supports a different variety of wearables and with a premium subscription, one can provide voice coaching and location sharing as well. The app is free on Android and iOS.
Runcoach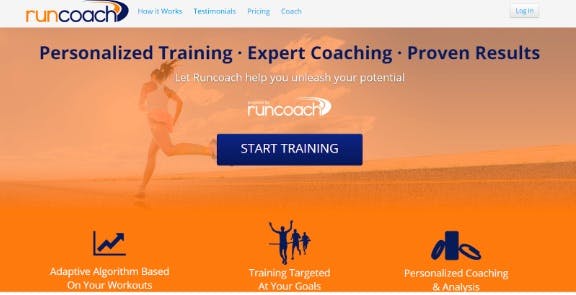 6. Runcoach: While the basic plan is free and available on both the operating systems, one can get a much more customized and neater plan for running at a premium price. As for the basic users, once an individual share the personal detail and goals, the app provides a customised workout schedule.  
Endomondo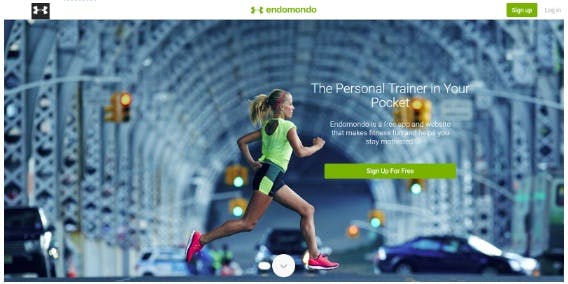 7. Endomondo: In addition to being a simple pedometer, this app tracks the movement for various distance-based activity including cycling and running among others. Freely available on Android and iOS, the app presents a clean dashboard and lets an individual share their training plans and keep a secure log of daily progress. 
Related: 20 Tips For Long Distance Running
Runkeeper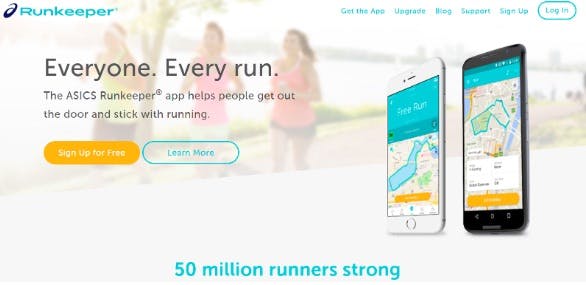 8. Runkeeper: It's a free application compatible with Android and iOS phones. It uses the GPS feature of the smartphone to track the movement and distance covered by the individual. The app keeps a close tab of an individual's speed, distance covered, total movement, time and calories burned.
Zombies, Run!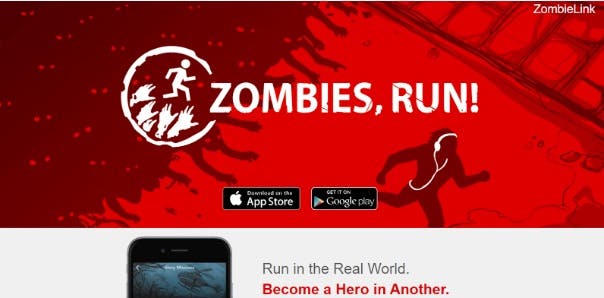 9. Zombies, Run: There are lazy people and then there are people who won't do a thing until someone is actually behind them with a stick. Good news sloths, this app is a perfect solution available on both the operating systems for free and gives you a mission of saving your life and that of people of Abel township motivating to go out for the run.
Pacer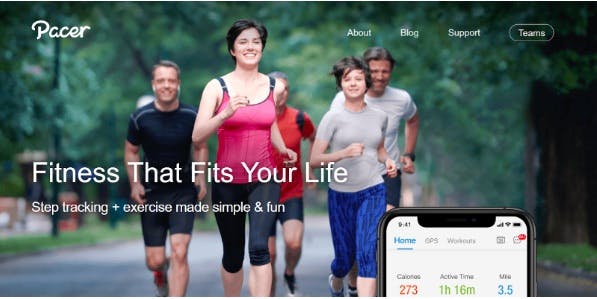 10. Pacer: Available on both Android and iOS, the app uses the phone's in-built sensors to track the movement. It allows the user to track their fitness activity, keep a tab of the history and create custom goals to suit their fitness needs.

Strava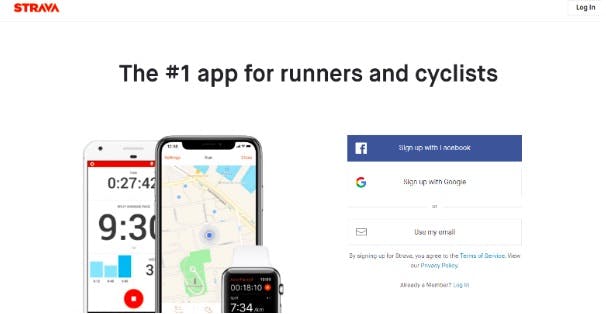 11. Strava: The app is equally popular amongst people with varied interest in distance-based sports like running and cycling. It offers in-depth details about the distance covered, speed and other vital details to keep you on track. In addition, a special feature allows keeping a tab of other runners and how does an individual is fairing as compared to them. 
At the end of the day, whatever app you choose, the most important factor is this: whatever gets you out of bed, and into your running shoes.
The most important thing you can do is to just start, and whatever app enables you to get into a rhythm and helps motivate you to do exercise (whatever kind) - that's the best app on the market. So, try different things out, but make sure to really dig into your own discipline and motivation to make it work.
Happy trails!