Running and finishing a marathon is about personal challenges. The standard 26.2-mile distance is no joke and requires stringent training to finish. Runners want to test the limits of their bodies to achieve that satisfying sense of accomplishment. Other running enthusiasts use marathons as a much-needed incentive to reach their workout goals. Alternatively, some runners just want to lose weight or be part of a community-driven initiative. 
Regardless of the motivations behind participating in a marathon, proper preparation is necessary. At SportMe, our app gives you the resources to train for your next run. Here's our guide to training for your marathon. 
Related: Top Marathon Runners and How They Got There
Before Starting 
It's important to keep in mind certain factors before running a marathon. A 26.2-mile run can take a huge toll on the body, without even taking into consideration the physical stress of the training schedule. Be aware of the risks involved, as running a marathon is much tougher than a daily neighborhood run. Consult a physician or a fitness expert to better understand the nuances of a marathon run. 
It's also important to start training early. Everybody's body type is different and every runner has a different level of fitness. A runner needs to ensure that their body can handle a consistent base mileage before embarking on the training journey. Janet Hamilton, an exercise physiologist, suggests that aspiring runners should run regularly for at least a year before training. The most common cause of injury is increasing mileage too fast. Run at least 30 miles a week for a few months before beginning marathon training. 
It's also a good idea to start small and build up. Participate in smaller 5K or 10K runs in order to build up the required stamina. Plan and execute a training schedule for a half-marathon to get a taste of how it actually feels. If the runner feels suitably confident in handling the physical stress of smaller runs, they can then sign up for a full marathon. 
The Tenets of Marathon Training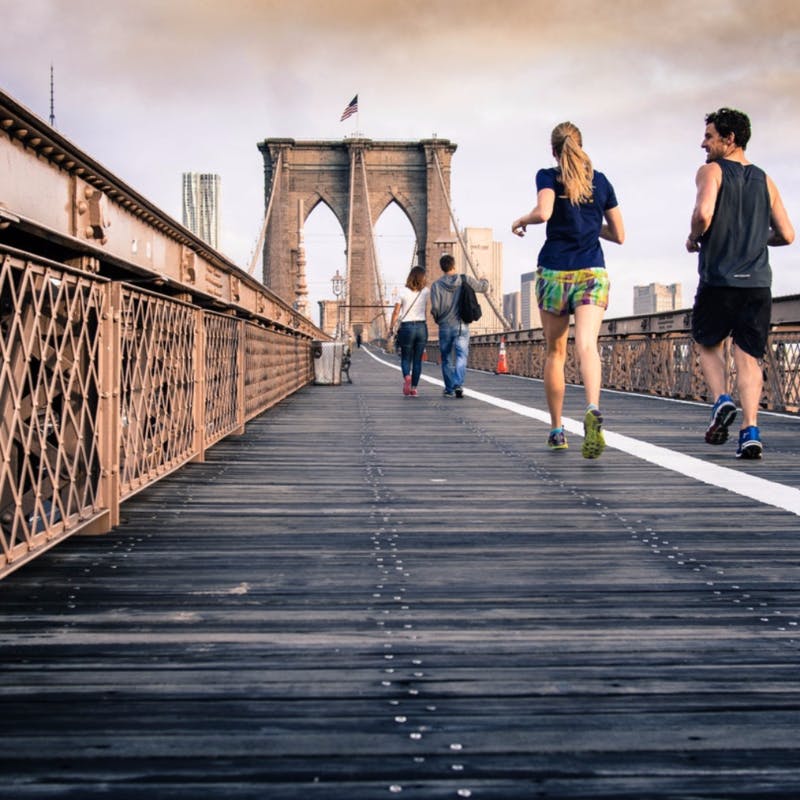 Base Mileage 
Marathon training plans are like running shoes. It's best to consider all options and choose the one most suited to the requirements. Some plans span 12 to 20 weeks, while some experts suggest a full-blown 6 to 8 months of training. Although extended training periods might seem unappealing to some, being prepared can make the difference between finishing with a smile and collapsing halfway through the marathon. 
Beginners should aim to reach a base mileage of 50 miles a week during the training schedule. Anywhere between 3 to 5 runs a week is sufficient and it's important not to neglect rest days. While building weekly mileage, don't increase the distance by more than 10%. The aim of building mileage is to finish a scheduled run successfully without running out of breath. 
Once the base mileage has been established over the first few weeks, it's time to step it up. Incorporate a long run into the training schedule once every 7 to 10 days. Start with 12 miles a run and gradually increase the distance each round. Long distances at a substantially slower pace help build confidence, reduce body fat, and get the feet accustomed to the weight falling on them at regular intervals. 
Related: 20 Tips For Long Distance Running
Determine Marathon Pace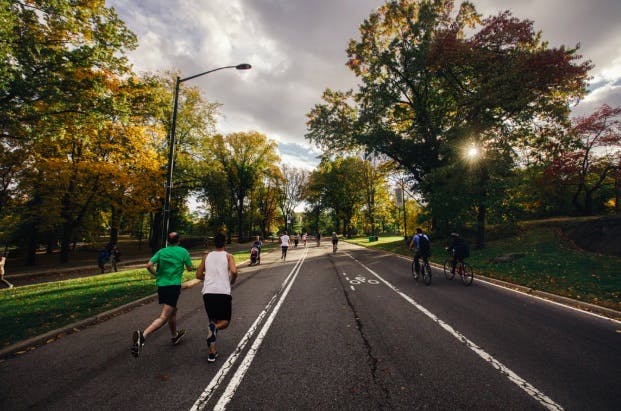 Not pacing oneself during a training schedule or during the marathon itself is a recipe for disaster. It's common to see beginners slow down drastically during the marathon and even drop out after a fast, strong start. 
For recreational and beginner runners, it's important to just finish. To avoid deceleration, predetermine an enjoyable running pace. Use past half-marathon run times as a benchmark. Observe the time taken to finish smaller runs or time taken to finish long runs during the training schedule. Depending on the time taken to finish these runs, calculate a suitable pace to decrease stress and at the same time maximize efficiency. To do this, you can use the SportMe pace calculator.
Do at least one marathon simulator run beforehand. This will give prospective participants a good idea of where they stand during a 26.2-mile run. Use the predetermined pace to run this training marathon and observe the time required to finish, as well as the physical effects on the body. Adjust the pace accordingly. Remember to stay hydrated at all times. Electrolytes after the run can also help replace sodium levels in the body. 
Easy: Easy pace is a slow jog that runners can finish without running out of breath. 
Moderate: A moderate pace is when the runner has full control over their breath, but increasing the pace even by a bit can result in strain. 
Hard: 'Hard' is a largely relative term when it comes to marathon pacing. But it generally means running as fast as possible, and that the runner has nothing more to give at the end of the training schedule. 
Ready to start training for the marathon? Get started with SportMe.
Understand the Limits
Aerobically being able to handle a marathon is just the first step in building endurance. Connective tissues and bones are slower to catch on, and there's usually no warning sign of exceeding the stress limit. This can lead to injuries like tendinosis and stress fractures. Joints and connective tissues take 2 to 3 times the entire body weight during running and it's important to prepare for this. 
Muscular endurance has to be built carefully with the combination of the right diet and workout schedule during the training period. 
Rest Days
Rest days during the 6-month marathon training schedule are days when the runner does not run at all. These days are crucial to help muscles rebuild and recover, as well as to take a step back and relax mentally in order to avoid burnouts. Rest days can be used to do light physical activities like trekking, yoga, swimming, or basic cardio workouts. It's important to avoid any high impact training during recovery days.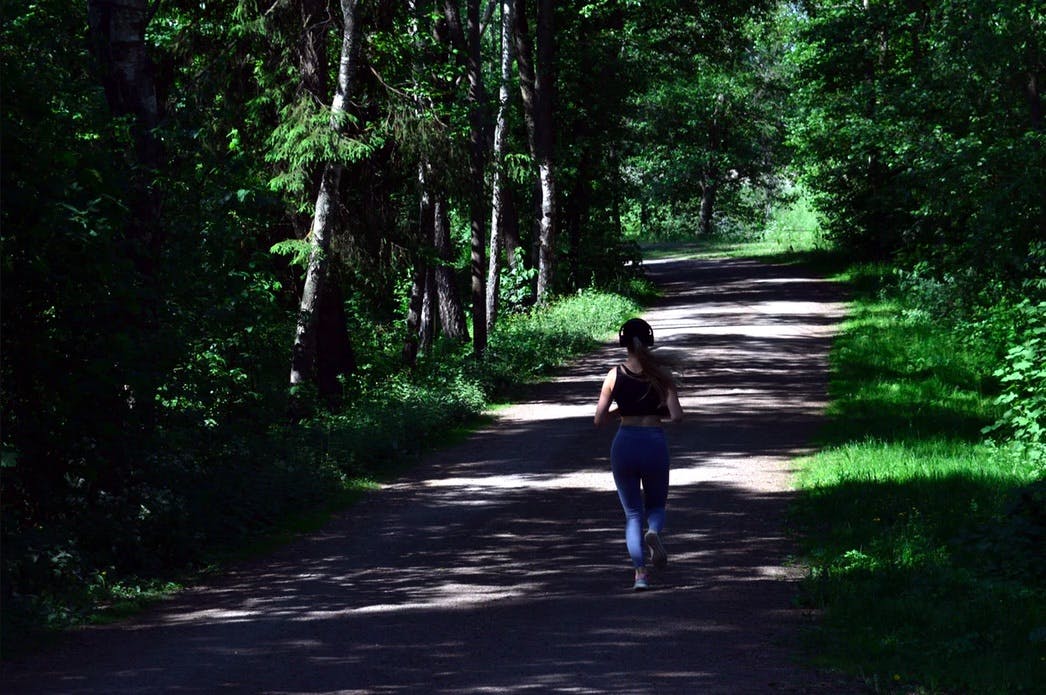 Beginners should ideally run regularly for at least 6 months before starting the training schedule. Span the training schedule according to daily schedule and comfort over 4 to 6 months to see maximum effects. If you're ready to get started training for your next marathon, find out how the SportMe app can maximize your health and your run time.
Related: How to Breathe When Running