Running a marathon is one of the most challenging things that the average person can accomplish in a lifetime. It takes a lot of discipline and training, and some people train all their lives to be able to finish a marathon with a good time. Some of the top marathon runners have dedicated their entire life to running marathons and securing a good finishing time.
Now you might be thinking, how do they do it? How do they finish a whopping 26 miles in such little time? The answer lies in how they live their lives and the discipline they've developed to train and to keep smashing records with each marathon race.

At SportMe, we gain inspiration from top runners with the belief that you can improve your run time and overall well-being with the right training. Let's have a look at some of the top marathon runners all over the world, and how they got to where they are right now.
Eliud Kipchoge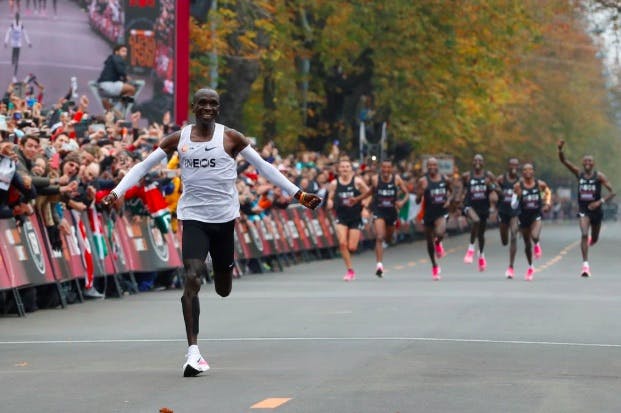 Eliud Kipchoge made headlines in 2019 when he became the first to finish a marathon in under two hours, with an eye-popping average pace of 4:38.4/mile. His career began way back in 2002 when he won the Kenyan trials for  2002 IAAF World Cross Country Championships junior race. He also went on to set a world junior record in the 5000 m at the 2003 Bislett Games, with a running time of 12:52.61 minutes.
Kipchoge has gone on to participate in many marathons and half marathons. He also won the gold medal in the marathon event of the 2016 Summer Olympics in Rio, as well as the Berlin Marathon, and London Marathon in 2018. In 2019, he completed the London Marathon with a time of 2:02:37.

He's now considered by many critics to be the greatest long-distance runner of all time.
Related: Get to Know Pete Kostelnick
2. Kenenisa Bekele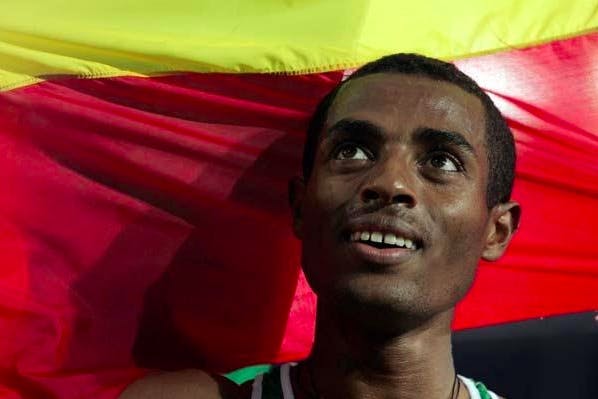 Kenenisa Bekele is an Ethiopian long-distance runner and the current world-record and Olympic record holder for 5,000 meter and 10,000-meter events. An accomplished long-distance runner, Bekele began his marathon career in 2014 with the Paris Marathon and broke debut records of marathon runners like Haile Gebrselassie, Paul Tergat and Samuel Wanjiru by finishing at 2:05:04.
After some injuries and recovery, Bekele resumed marathon running in 2016 with the 2016 London Marathon. Despite his injuries, he finished third place with a time of 2:06:36. He went on to win the 2016 Berlin Marathon while setting his personal best time and the second-fastest marathon of all time. He also finished the 2019 Berlin marathon just two seconds off the world record set by Eliud Kipchoge at 02:01:41.
3. Birhanu Legese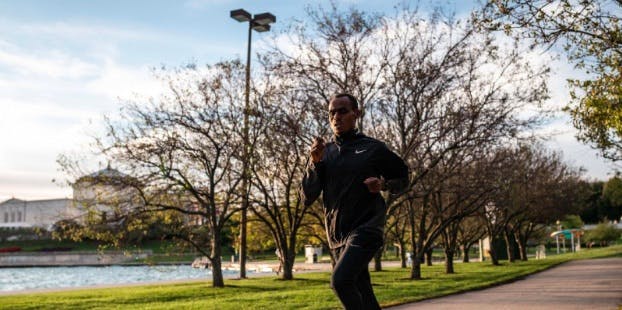 Birhanu Legese began his career as an accomplished sprinter with titles in the 100m and 200m races. Legese, an Ethiopian runner, made his presence known by finishing second place in the Great Ethiopian Race that took place in 2012 at the age of 17. Later in 2013, at the age of 18, he went on to set the record for third-fastest road time in 10k run at 27:34. 
Then, he ventured into the world of half-marathon running and saw victories in Ras Al Khaimah in the UAE in 2016 and New Delhi in 2017. Legese made his debut in marathon running in 2019 with a debut to record 2:04:15 time, and won the Tokyo Marathon in March 2019 in a time of 2:04:48.
Related: What's Your (Running) Story, Chris Swanzy?
4. Mosinet Geremew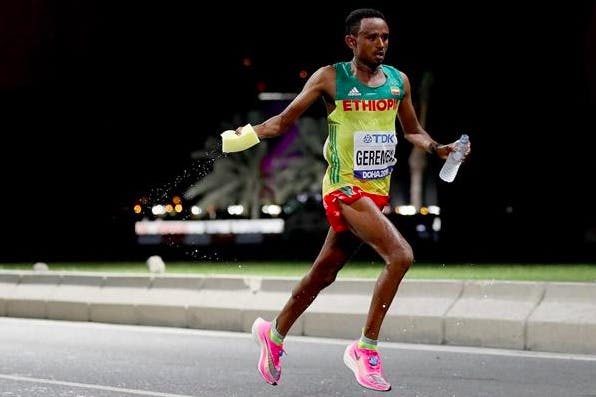 Mosinet Geremew is an Ethiopian middle-distance and long-distance runner. After starting his career in cross-country running, Geremew won the 10k Paderborner Osterlauf in Germany in 27:53 min in the year 2012.

He's also the first person to win twice at the Yangzhou Jianzhen International Half Marathon in 2015 and 2016. Following his success, he went on to win the race again in 2017 and 2018. In 2018, he scored his first marathon win at the Dubai Marathon, and went on to finish the 2019 London Marathon at second place with a time of 2:02:55, the third-fastest time in the history of the event. 
5. Brigid Kosgei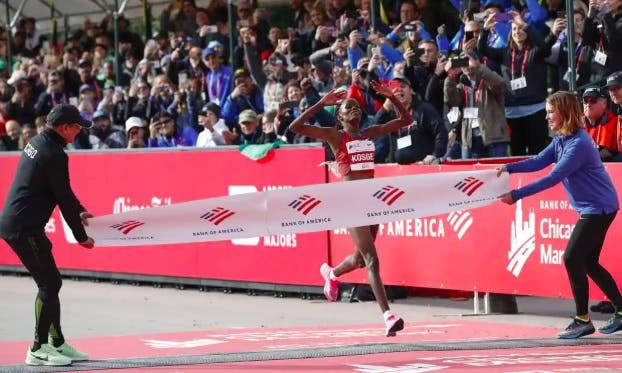 Brigid Kosgei is one of the world's top marathon runners. She has finished in the top two in eight of the nine marathons spanning her career. She's also the current world record holder for women running in a mixed-sex race with a time of  2:14:04.

She took first in both the 2015 Porto Marathon and 2016 Milano City Marathons. Kosgei also won the 2019 London Marathon, thus becoming the youngest woman to win the event. 
Improve your endurance with the SportMe app.
6. Paula Radcliffe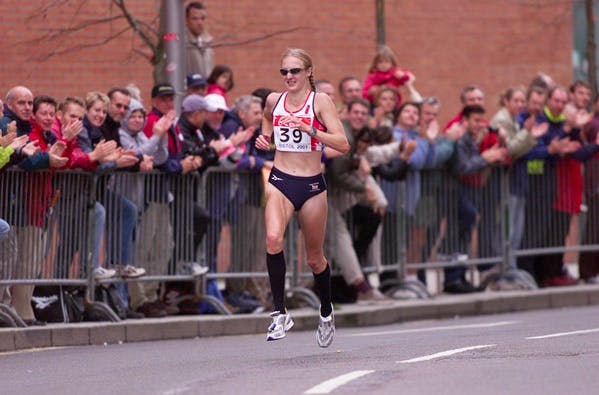 Paula Radcliffe is a British long-distance runner. She is a three-time London Marathon winner and a three-time New York Marathon champion. Radcliffe began running even after discovering that she suffered from asthma in 1992. She made her marathon debut in 2002 at the London Marathon with a victory, setting the world's best time for a women's only race with 2:18:55. She has since  gone on to set many other world records and win many accolades. 
7. Mary Keitany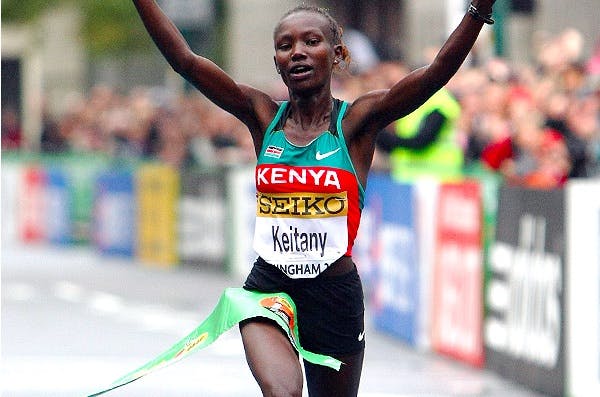 Mary Keitany is a world record holder in a women-only marathon, having won the 2017 London Marathon in a time of 2:17:01. She began her career with 10k racing and later went on to win the Lille Half Marathon with a finish time of 1:07:00. She later won the Abu Dhabi Half Marathon in 2010 and the Portugal Half Marathon in Lisbon in 2010. 
She then won the London Marathon in a time of 2:19:17 in 2012, becoming the fourth-fastest woman ever in  the marathon distance. She has since gone on to win the New York City Marathon in 2014,2016, and again in 2018 with a finishing time of 2:22:48.
Train for your next marathon with SportMe.
8. Ruth Chepngetich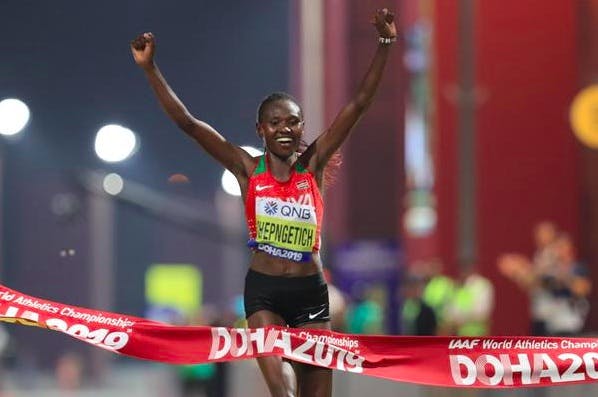 Ruth Chepngetich is a famous road racing athlete who also competes in marathons and long-distance track events. Ruth is No.3 behind world record holder Paula Radcliffe and Mary Jepkosgei Keitany. She won the road race in the 2018 Istanbul Marathon with a time of 2:18:35.

She also won the 20th Dubai Marathon in a course record-breaking time of 2hrs 17mins and 07secs. 
—
There's one thing in common with famous marathon runners and top marathon runners - a drive to succeed no matter what the circumstances. These famous runners have etched their names in the history books by setting a historic bar of perseverance and determination. 
Even if you're not planning on becoming a record-holding runner, using the SportMe app can help you develop a training plan that suits your needs and helps you improve your health and well-being. Get started here.